The 2018 State DevOps Report - Dr Forsgren
Well yesterday was fun, I got to go to the Software As Craft event in the new Microsoft buidling in Leapardstown. The main draw for me was to hear the author of Accelerate speak. I have listened to the audio version of that book more than once and highly recommend it for anyone still arguing with colleagues about what measures are most effective or worse if you even need to be Agile and do DevOps.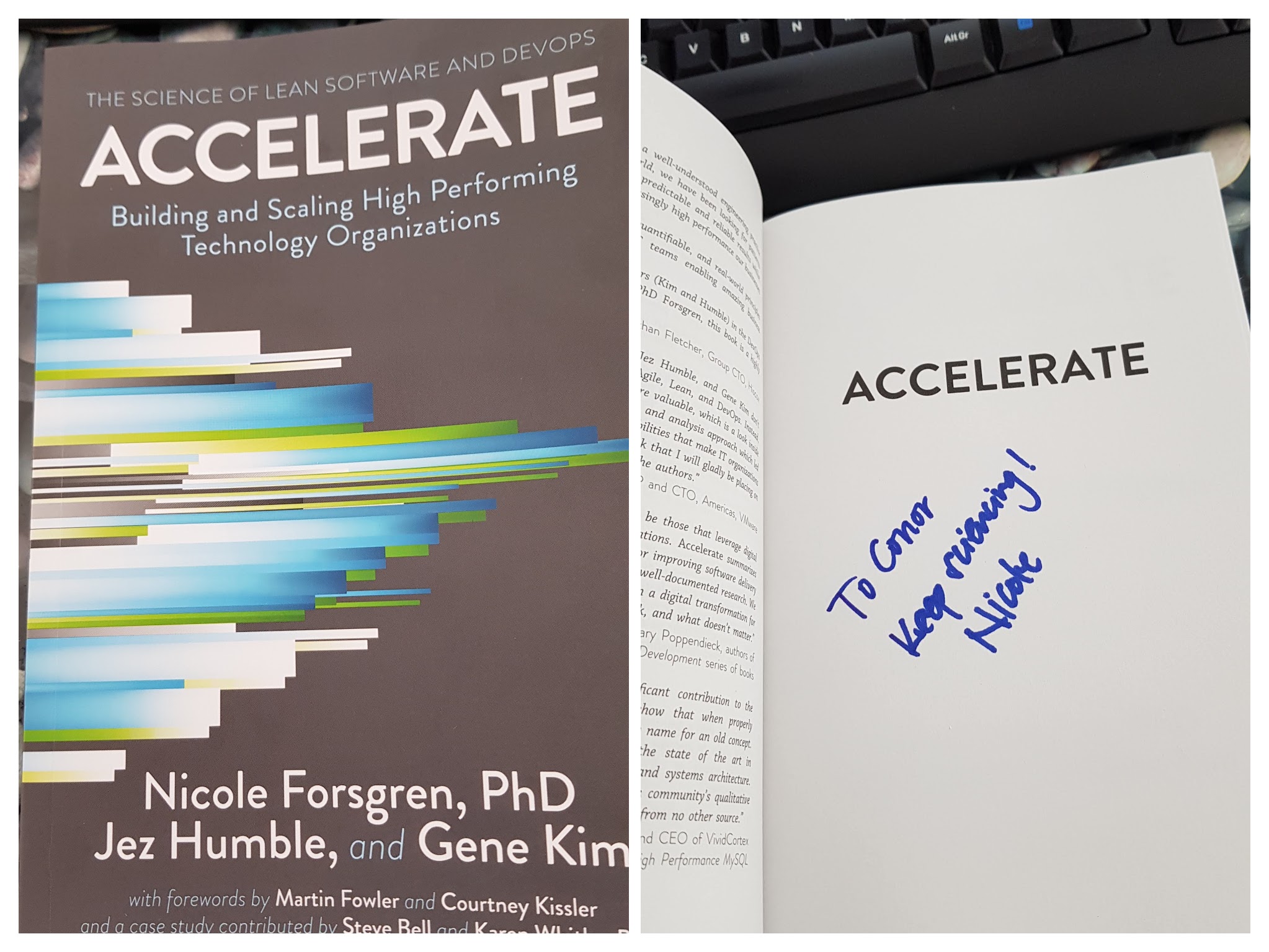 The book lays out the data, year after year Dr Forsgrens team has compiled the results of the survey into the State of DevOps Report and it should now go without out saying that IT add value and that doing IT properly gives organisations or anysize an advantage.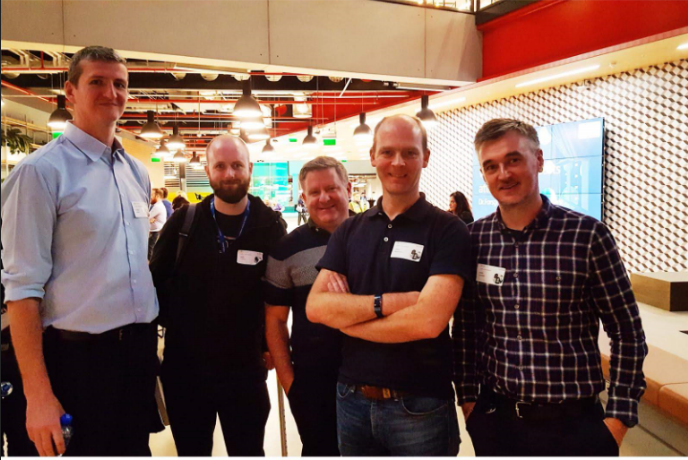 As you can see we had a great time and I got a signed copy of Accelerate to accompaniy my Audible edition. I was close to asking her to use the stylus of my Note 8 to sign a screenshot of the audiobook but i decided against it and took a free copy of the book - thanks to Microsoft!
Written on September 18, 2018
[ DevOps ]